We are thrilled to reflect on the grand opening of The Reef Apartments, an extraordinary event that united over 400 guests for an evening filled with delight, enthusiasm, and a glimpse into the luxury apartment living that The Reef Apartments provides.
Taking place on August 18th from 6 PM to 9 PM at 2753 Mayport Road, Atlantic Beach, FL 32233, the event was a celebration of the luxury and grandeur that defines The Reef Apartments. From the open bar and mesmerizing live performances to property tours and fabulous prizes, the evening marked a fantastic beginning to life at The Reef Apartments.
A Celebration of Luxury
Upon arrival, guests were greeted with refreshing beverages from the open bar, setting the stage for a relaxed and enjoyable evening. The captivating performances by the live mermaids from Cirque Bishop were a hit, while the live music created the perfect atmosphere for dancing and enjoyment.
Guests were also invited to discover the luxurious living that The Reef Apartments has to offer with guided property tours. The tours highlighted the stunning views, top-of-the-line amenities, and the overall ambiance of the community, leaving a lasting impression on all who attended.
Indulgence at Its Finest
The event also featured a selection of gourmet food that perfectly matched the luxurious surroundings. Guests savored a variety of dishes, each thoughtfully chosen to enhance the overall experience.
In addition to the food and beverages, guests had the chance to participate in various activities and win incredible prizes throughout the event. The anticipation was high as the winners were announced, adding to the celebratory atmosphere of the evening.
A Special Highlight
The event was made even more memorable by the appearance of the ROAR of the Jacksonville Jaguars, the official cheer team of the Jacksonville Jaguars. Their presence added an extra touch of excitement to the event and was a highlight for many of the guests.
A Memorable Evening
As the evening drew to a close, it was evident that the grand opening of The Reef Apartments was a tremendous success. Guests departed with smiles on their faces, new friendships formed, and a glimpse into the luxurious living that awaits them at The Reef Apartments.
We extend our sincerest thanks to everyone who attended the grand opening and contributed to making it such a memorable occasion. Your support and enthusiasm are deeply appreciated, and we are excited to welcome you to your new home at The Reef Apartments.
Thank you for joining us on this special journey. Here's to new beginnings at The Reef Apartments! 🥂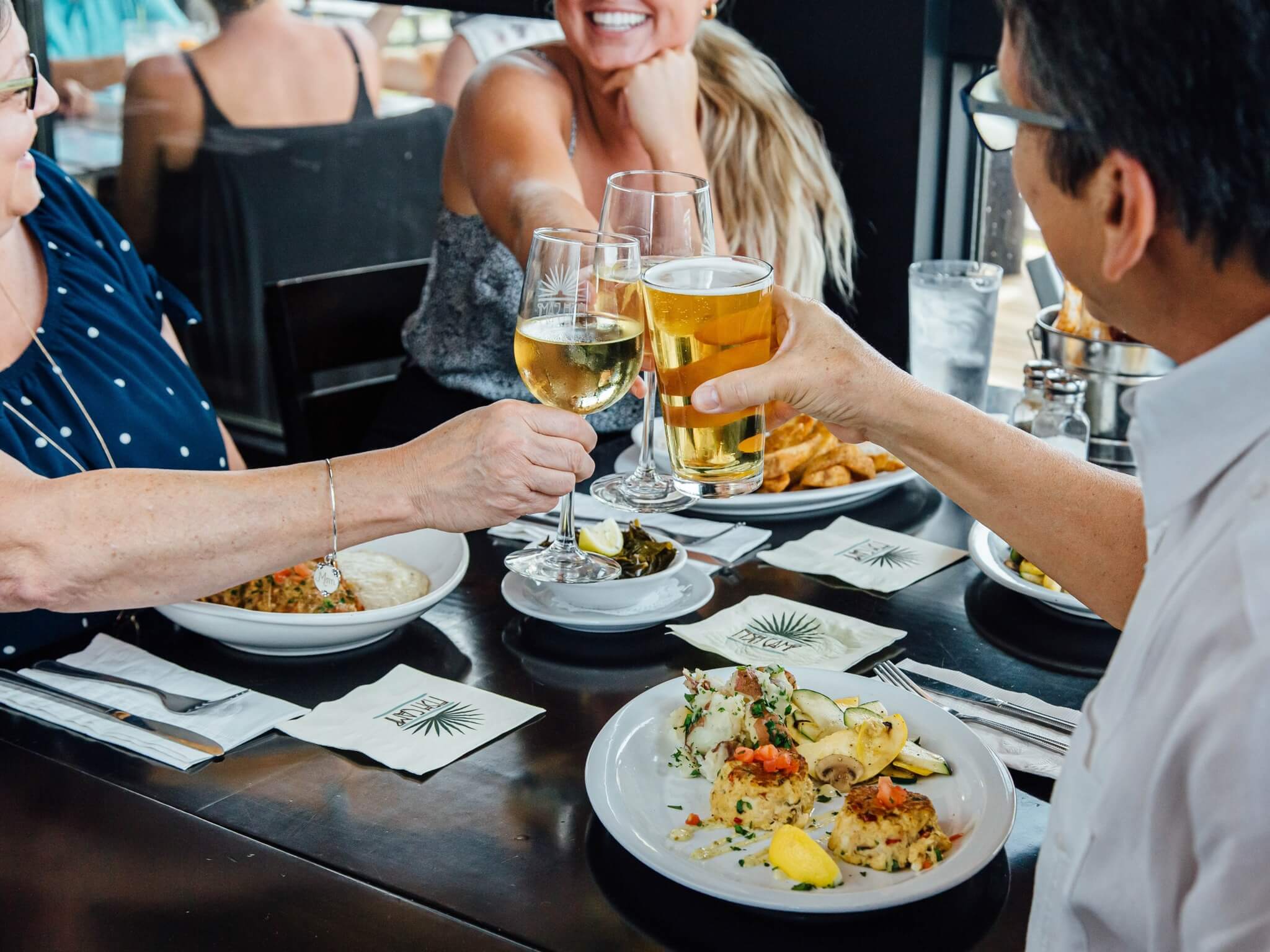 North Beach Fish Camp – A seafood lover's paradise, North Beach Fish Camp serves fresh seafood dishes like shrimp and grits, fish tacos, and lobster rolls. You can find their website here: https://northbeachfishcamp.com/ and their Facebook page here: https://www.facebook.com/northbeachfishcamp/.